Posted on September 17, 2021
Image: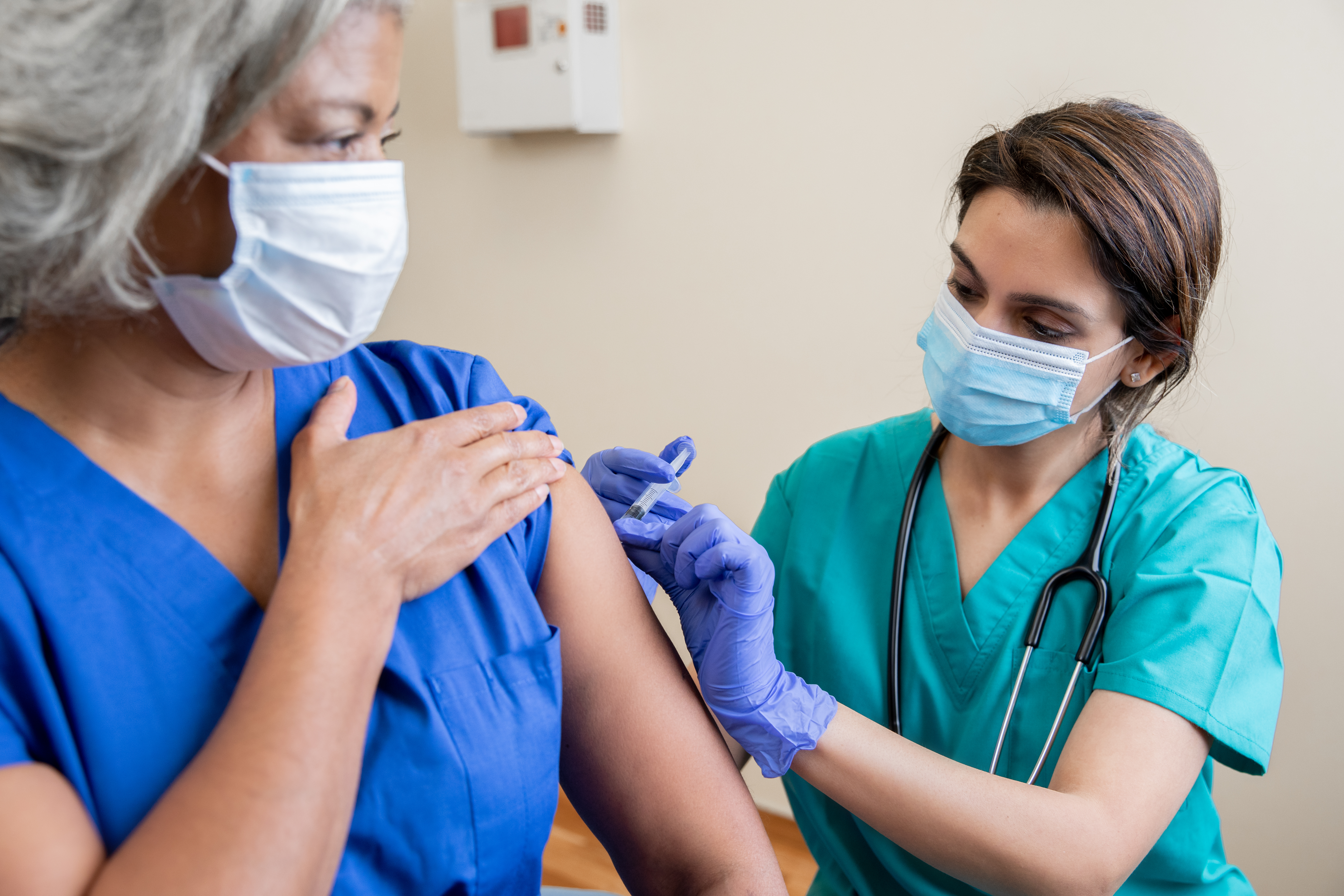 Getting a flu shot is more important than ever this year. The flu can weaken your immune system and make you more vulnerable to other dangerous viruses, such as COVID-19.
Even normally healthy people can end up hospitalized with the flu, and resulting complications can be deadly. The flu and COVID-19 are both contagious respiratory illnesses, but they are caused by different viruses.  Getting a flu vaccine will not protect you against COVID-19. However, flu vaccination has many other important benefits:
Can reduce your risk of getting the flu
Can reduce the severity of your illness if you get vaccinated but still get sick
Can reduce the risk of your having a flu-associated hospitalization 
Can help prevent serious flu complications for those with chronic health conditions such as asthma, diabetes, lung disease, or heart disease 
Can help protect pregnant women during and after pregnancy, as well as help protect the baby from flu for several months after birth
Can help protect people around you, including those who are more vulnerable to serious flu illness, such as young children, the elderly, and those with reduced immunity 
Can help reduce the burden of flu illnesses, hospitalizations and deaths on the health care system, which is already burdened with COVID-19
Despite the many benefits offered by flu vaccination, only about half of Americans get an annual flu shot. According to the CDC, the flu continues to cause millions of illnesses, hundreds of thousands of hospitalizations and tens of thousands of deaths each year. CDC recommends everyone 6 months and older should get an annual flu shot, ideally by the end of October. Flu vaccines are updated each year to match the expected flu viruses in the United States. So it is important to get a flu shot each year. 
You may be able to spread flu to someone else before you know you are sick, as well as while you are sick. The flu usually comes on suddenly. Symptoms begin about 2 days after being inflected with a flu virus. Symptoms can include fever, achy muscles, fatigue, sore throat, headache, runny nose, persistent cough, chills and sweats. Get vaccinated before the flu spreads, since it takes two weeks to get full protection. Vaccination can be as easy as taking advantage of one of the local free drive-thru flu clinics coming up in October. Don't hesitate - vaccinate!